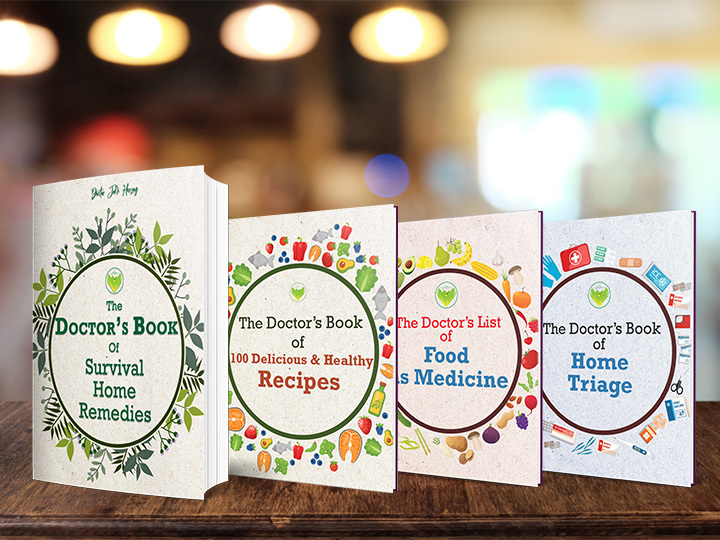 THE DOCTOR'S BOOK OF SURVIVAL HOME REMEDIES
This book is an all-in-one health resource, packed with scientifically-backed alternative remedies for when help can't reach you.This "Health Survival Encyclopedia" is 478 pages chock-full of over 100 scientifically researched natural home remedies that can keep you and your family healthy and safe, even when going outside might be the worst option.It is the best alternative health insurance you could possibly have for when modern medicine goes out the window, and survival is on the line.
Simple, Smart & Easy
I wrote "Doctor's Book of Survival Home Remedies" as a smart, simple, and easy way for people to stay healthy and strong, and to understand all of their options, while granting access to hundreds of remedies for the majority of health problems we face.
This information can help anyone before, during and after SHTF.It's also easy to read, to understand and to apply. For experts and novices alike.
Plus, it doesn't matter where someone lives.
Whether it's the city, suburbs or out in the sticks. And it doesn't matter how prepared or underprepared someone feels about their "survival" situation.
"The Doctor's Book of Survival Home Remedies" can be a powerful ally that keeps many of us healthy for as long as possible.